Vein disorders affect both men and women over all age groups. In fact, unsightly veins may not just be cosmetic. They could be a sign of an underlying medical condition. By identifying the underlying cause of your varicose veins, we can prevent and treat lifelong chronic conditions.
There are many clinicians who claim to treat venous disease. Recently, many internists, family doctors, cardiologists, dermatologists and even radiologists are treating vein disease. Unfortunately, they lack the background that only a vascular surgery residency can provide a physician about vascular and venous disease. At The Vein Institute, our team is the only physician practice in Tallahassee and the Big Bend area lead by board certified vascular and endovascular surgeons. Our expertise is solely in the diagnosis and treatment of blood vessel disorders and venous disease. The training of a vascular surgeon encompasses over two decades of education to the continued pursuit of learning this pathology. We are continuing to develop and seek new technology to create a comprehensive treatment plan for your venous health. Many of treatment plans include both conservative and minimally invasive outpatient procedures in which many will be done within our brand-new office based operative suite.
We are honored and excited to offer this new practice to the Tallahassee community. We thank you for your continued support and encourage you to explore our website for the latest information on venous disorders and treatment. Our goal is to not only provide the highest quality of vascular care to our patients but ensure your partnership with us for your venous health for years to come.
Sincerely,
TVI physicians and staff

We are committed to patient safety, education and strive to provide a caring.
Our mission is to deliver outstanding quality patient care and service and fabulous aesthetic cosmetic surgery results. From your first phone call to your final visit, we want you to feel like you in the company of good friends. Dr. Robert S. Brumberg believes that each patient is unique and tailors the treatment of each person.
Ultrasound Guided Sclarotherapy
Micro-Ambulatory Phlebectomy
Topical Skin Fascial and Hand Laser Therapy
Endovenous Radiofrequency Vein Ablation (RFA)
Endovenous Laser Vein Therapy (EVLT)
Venography with Angioplasty and Stenting
Intra-Vascular Ultrasound Therapy (IVUS)
Pelvic & Scrotal Vein Treatment
Cava Filter Placement for Cardiopulmonary disease
Are you looking for effective solutions to enhance your appearance and address various skin concerns?
 Look no further than The Vein Institute Aesthetic Services. We are proud to introduce our cutting-edge treatments using the revolutionary Excel V+ Laser and Laser Genesis technologies. Say goodbye to vascular conditions, skin pigmentation, scars, and unwanted hair with our advanced, non-invasive procedures.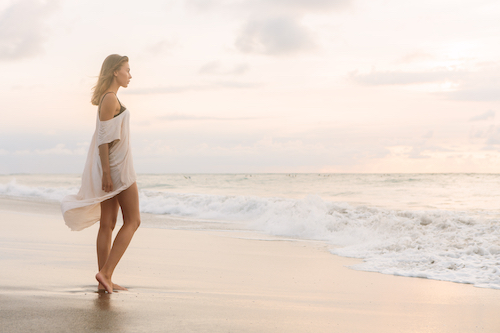 Please call to schedule a consultation
Subscribe to receive our clinic newsletter and special offers.